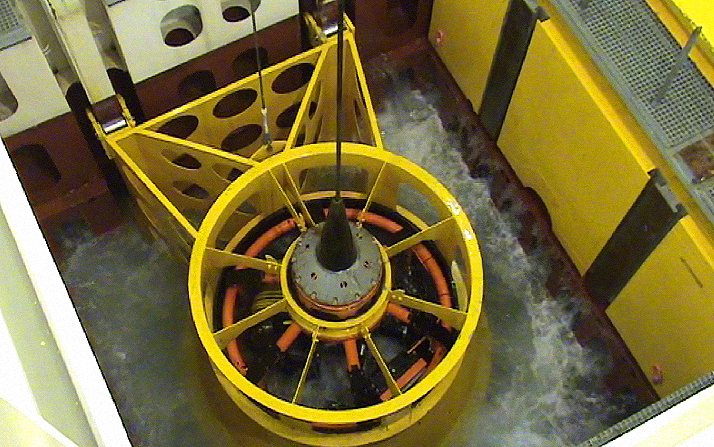 Designed to suit your vessel and operations
MacGregor LARS are designed to make critical subsea operations safe and effective in the harshest environments worldwide. These systems are exceptionally reliable and precise, and are designed to withstand extreme dynamic forces and are supplied with a dynamic factor of 3. These robust and accurate systems enable safe operation of heavy systems in adverse weather conditions of -20°C to +40°C and sea states up to Hs6.
MacGregor LARS are delivered as complete self-contained units with integrated sub-systems, consisting of an A-frame or cursor, umbilical winch, control system, electric or hydraulic power pack and operating console.
Umbilical winches and sheave systems designed for ROV/Ts of all types utilize direct on-winch active heave compensation technology providing extremely precise position and speed control over an increased lifetime. Winches are supplied as compact, electrically- driven units with advanced full radius spooling systems. Sheave systems allow for flexible placement of the winch onboard while maintaining umbilical integrity.
ROV side-hangar doors are designed to function in adverse weather and heavy seas whilst ensuring continuity of ship operations. Design options are available to cater for a variety of operator needs. Door selection takes into consideration ship design, method of ROV launch and sea-state. Controls may be integrated into the control system of the Launch-and-recovery systems (LARS) for simplified operation
Flush deck hatches are available as hydraulic one-piece, two-piece or crane lift off with sizes available for loading general cargo or containers. Options exist for a 'plug and play' style modular unit complete with deck insert for ease of installation.